Christmas countdown ideas
The magic of Christmas is often lost as we grow older. While we may have had sleepless nights as children in the run-up to Santa's famed visit and left out platefuls of Christmas treats for Rudolf and his friends, grown-ups tend to feel festive later and later each year.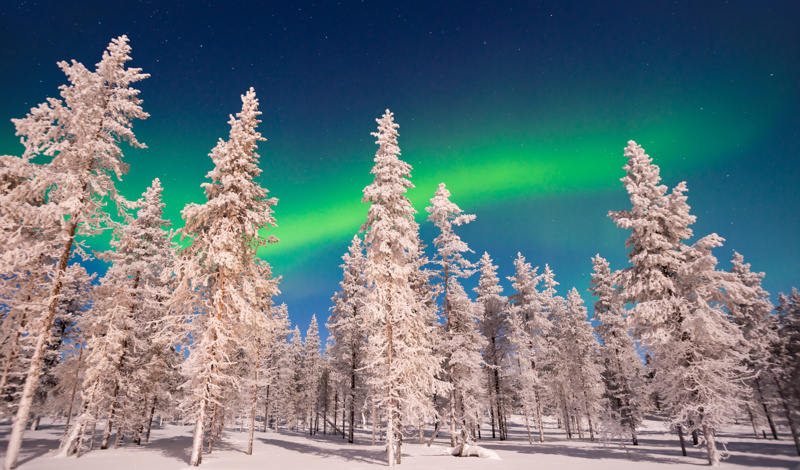 No one knows how to make Christmas more magical than Santa's Lapland, and we are on a mission to make grown-ups as excited as kids this year.
We've teamed up with expert psychoanalyst, practising coach, and therapist Steve McKeown to reveal the ultimate date to start thinking about Christmas - discovered to be this weekend (Saturday 22nd October), with ten Saturdays to go. This optimum date to start feeling festive, allows time before the big day to take part in a whole host of activities to boost serotonin through small acts of festivity.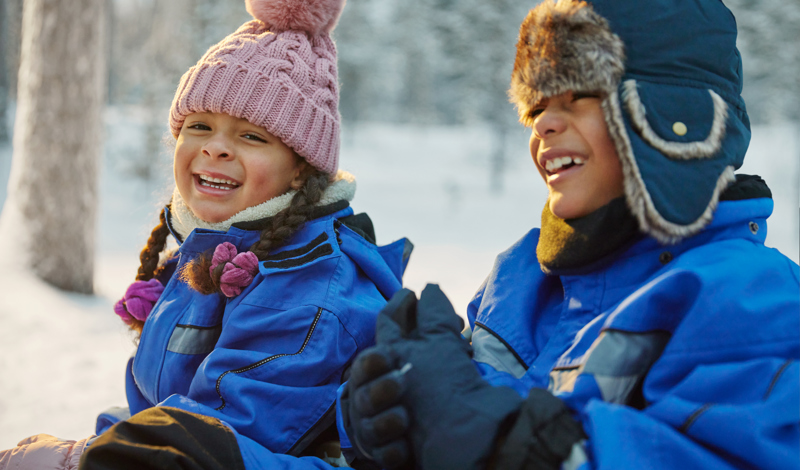 According to Steve, this weekend has specifically been chosen as Christmas decorations, gifts and food will begin appearing in stores, making it that bit easier to start feeling festive
Allowing a full ten weekends before the big day means you can plan ahead to prevent procrastination - in turn, minimising the release of cortisol, otherwise known as the 'stress hormone,' by leaving things to the last minute.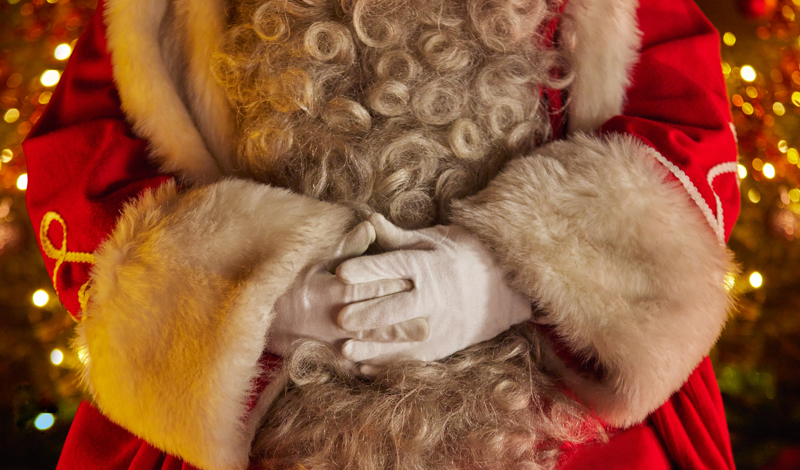 A Christmas Countdown
We have developed a list of 64 wonderfully festive ideas to engage in every day until Christmas, how many can you tick off?
October

22nd: Visit a garden centre to eye up Christmas decorations 

23rd: Candle-making with Christmas spices, to burn over the festive season

24th: Make Reindeer Food - Chief Reindeer Herder's secret recipe to start preparing ahead of the big day

25th: Make tree decorations from scratch

26th: Select a Christmas book to read, from old bookshelves or a second-hand bookstore

27th: Start putting aside small treats for a Christmas Eve box

28th:Try to compose your own Christmas carol

29th: Head down to a supermarket freezer aisle to feel festive while it's still warmer weather

30th: Collect and paint conkers in festive colours to decorate the house 

31st: Create your own snow globe with a snow globe kit. These also make for wonderful, personalised gifts!
November

1st: Use fairy lights to make a Christmas playhouse or den

2nd: Take a Christmas family photo

3rd: Make paper snowmen

4th: Begin writing your Christmas present list

5th: Watch Love Actually and then visit the famous filming locations around London

6th: Bake and ice a Christmas cake for a friend

7th: Dance around the kitchen to Christmas music - checking out some of this year's new festive pop songs!

8th: Make your own unique Christmas cards

9th: Stock check last year's baubles to see if any are broken and need replacing                                  

10th: Write cards using new Royal Mail Christmas Stamps 

11th: It's the perfect day to pen a proper letter to Santa

12th: Cut out beautiful paper snowflakes and decorate windows

13th: Go ice skating

14th: Start creating a Christmas box for charities

15th: Dig out or purchase a second-hand Christmas jumper

16th: Construct your own wintery garland, with tips from Santa's Lapland's festive florist

17th: Make Christmas crackers

18th: Watch your favourite nostalgic Christmas movie

19th: Attend a school or village Christmas fête

20th: Stir Up Sunday! Santa's Lapland-approved Christmas pudding recipe

21st: Make festive gingerbread and create a gingerbread house

22nd: Remind yourself of your favourite Christmas stories

23rd: Buy a special bauble to celebrate 2022

24th: Send out Christmas cards to friends and family

25th: One month to go: winter scavenger hunt

26th: Host a Friendsmas lunch

27th: Pop on festive bedding

28th: Switch to Christmas pyjamas

29th: Have a Christmas party night to celebrate the end of November

30th: Dress up in all kinds of festive fancy dress
December

1st: Open the first door to your advent calendar

2nd: Track Santa on Google

3rd: Hold a Christmas painting competition for the whole family

4th: Watch a Christmas movie that you haven't seen before

5th: Go to a Santa's grotto

6th: Tuck into your first mince pie of the year

7th: Hold a supermarket mince pie taste test, trying lots of different options

8th: Visit a Christmas market

9th: Christmas lights are switched on around the UK

10th: Build a snowman

11th: Take part in the 5k Santa Run at Queen Elizabeth Olympic Park (14th)

12th: Throw a snowball

13th: Bake and decorate Christmas cookies

14th: Display your Christmas cards in a fun way

15th: Time to put up the Christmas tree

16th: Host a Christmas recital for the whole family

17th: Hang stockings out by the fireplace

18th: Tune in to BBC to hear live how Santa's reindeer are prepping for their big journey

19th: Sing your heart out at a carol concert

20th: Prepare 'thank you' cards for Santa, family, and friends

21st: Go to a Christmas pantomime

22nd: The big shop! Make your Christmas lunch shopping list and head to your favourite supermarket for this year's big shop

23rd: Tuck into a treat from your Christmas Eve box

24th: Leave treats out for Santa and his reindeer - including an Eggnog if you or Santa fancies!
Discover our Santa's Lapland experiences
Experience the magic of Lapland, choose between four great hotels to sleep in before heading off to meet Santa and his elves. Revel in a Sleigh Barn show, a Festive Dinner, and see the elves perform in a magical igloo. Follow Santa's glow trail he's left behind by a snowmobile sleigh for your private meeting with Santa.
from £1169 per adult
With a bit of luxury sprinkled on top, sleep under the Northern Lights and enjoy a Wilderness Dinner experience. Whoosh around on a snowmobile safari and enjoy an extended husky sled ride at our exclusive activity centre. Travel by reindeer sleigh, following Santa's glow trail for your private meeting with Santa and his Aurora Elf.
from £1579 per adult
No one knows how to make
Christmas

more

magical
The Complete Lapland Package
Flights, transfers, half-board accommodation, a fun-filled activity trip and snowsuits are all included.
Snow Guarantee
Seeing Lapland in the snow is all part of the experience, so if we decide that there's not enough snow, you can change your travel dates, within the same season, or get a full refund.
The Perfect Location
A remote spot in the far north of Finland, 200km above the Arctic Circle among the snowy trees of Saariselkä.