Experience the magic of a family holiday in Lapland
All families are welcome to experience the magic of Santa's Lapland. Join us for a Christmas like no other, and make memories that will last a lifetime.
Our trips are packed with exciting, snow-filled activities guaranteed to bring the whole family together. From husky sledding to reindeer rides, there's no limit to the memories your family can make in Santa's magical home of Lapland!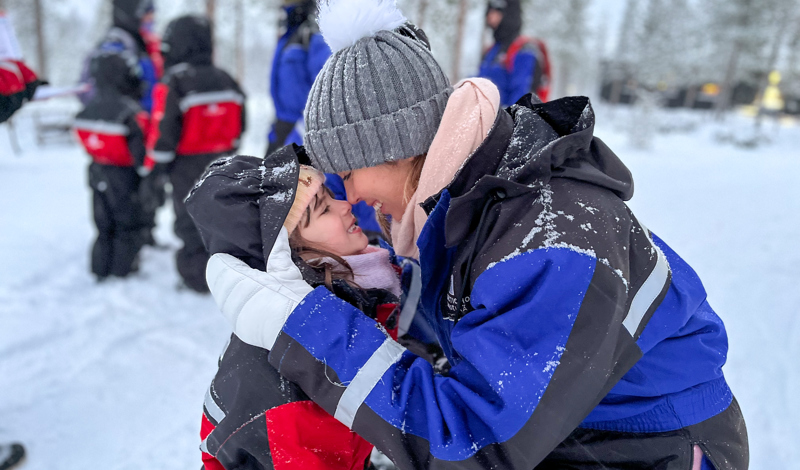 What Age is Best For Lapland?
Santa's Lapland is a magical place for children of all ages, from two upwards. You know your child best, but we recommend that it is typically children between the ages of 5 and 9 who have the most memorable experience. Young enough for the magic, yet old enough to remember it.
If your child is under the age of 2, then there are a few other things you might want to consider first.
The cold weather may affect your little one more. Very young children might find it too cold with temperatures reaching -30°C
They might get overwhelmed by all the magic. This is because our adorable huskies and mischievous elves can be very energetic and excitable.
Not all activities are suited for infants. For example, they'll be too small to ride the toboggan, mini skidoos or take part in reindeer mini golf.
We can't guarantee the availability of a snowsuit for under 2's so you would need to provide your own suitable snowsuit.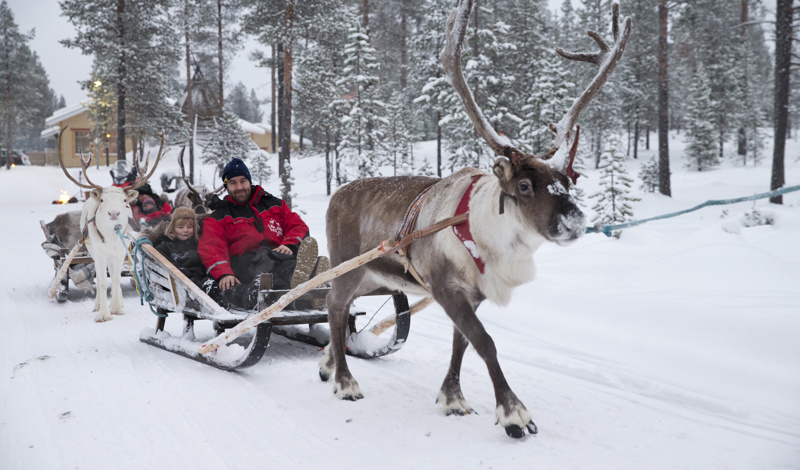 Discover our Santa's Lapland experiences
Experience the magic of Lapland, choose between four great hotels to sleep in before heading off to meet Santa and his elves. Revel in a Sleigh Barn show, a Festive Dinner, and see the elves perform in a magical igloo. Follow Santa's glow trail he's left behind by a snowmobile sleigh for your private meeting with Santa.
from £1169 per adult
With a bit of luxury sprinkled on top, sleep under the Northern Lights and enjoy a Wilderness Dinner experience. Whoosh around on a snowmobile safari and enjoy an extended husky sled ride at our exclusive activity centre. Travel by reindeer sleigh, following Santa's glow trail for your private meeting with Santa and his Aurora Elf.
from £1579 per adult
No one knows how to make
Christmas

more

magical
The Complete Lapland Package
Flights, transfers, half-board accommodation, a fun-filled activity trip and snowsuits are all included.
Snow Guarantee
Seeing Lapland in the snow is all part of the experience, so if we decide that there's not enough snow, you can change your travel dates, within the same season, or get a full refund.
The Perfect Location
A remote spot in the far north of Finland, 200km above the Arctic Circle among the snowy trees of Saariselkä.