The Big Reveal...
It's time to tell the kids that they're coming to Santa's Lapland! The reveal is a big deal, so we've thought of some special ways to up the excitement...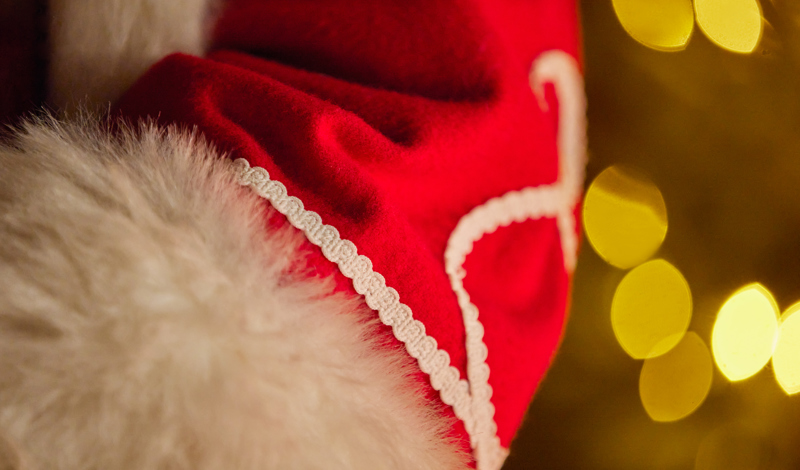 Whether you choose to tell them weeks in advance or on the way to the airport, you'll be building memories that last a lifetime.
Share the magic of Santa's Lapland with your little ones and make their dreams come true.
The Letter Hunt
When you arrive in Lapland, you'll have the chance to take part in the Great Search for Santa with a reindeer ride, sledging with huskies, tobogganing, and lots of snowy activities!
In preparation for that, why not put their orienteering skills to the test with a treasure hunt around your home. You can use your letter from Santa (in the red envelope within your pre-departure pack) as the final find!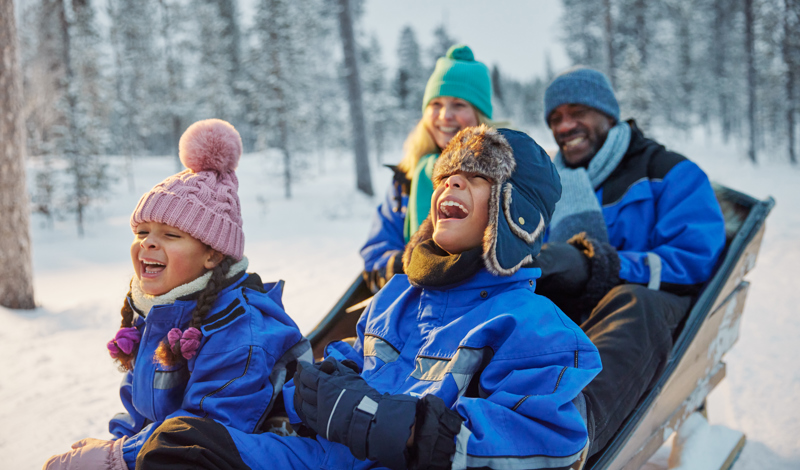 How it Works

Write out some clues and hide them around your home, leading the kids from one to the next – you can use our suggestions below.

When everything is in place, hand the kids the starter clue and let the search begin! Read the clues together and help them hunt if they get stuck. At the end, they'll find their letter from Santa waiting for them.
Preparation

Write out the clues, or copy the text and print it out. If the kids are already around, find a reason to distract them so you can sneak around hiding clues.

Can they get the garden ready for Rudolph, or put a sign for Santa by the front door? Then place each clue in the designated place, so that each one will lead to the next.
Santa's Clues

Clue 1: Start the clock!

The clue: Start the clock! We're joining the Great Search. So instead of sitting around, try looking underneath the seats for the first clue.

Where to place it: Put this aside and give it to the kids as their starter clue.

 

Clue 2:  Ready for an outdoor adventure

The clue: Sometimes the thing you're looking for can be in your pocket all along. Especially pockets that are ready for an outdoor adventure.

Where to place it: Under the sofa.

 

Clue 3: We smell something delicious cooking…

The clue: We smell something delicious cooking… there must be magical ingredients in that recipe! And there's only one place cold enough to store them.

Where to place it: In a coat pocket.

 

Clue 4: What's that shooting across the sky?

The clue: What's that shooting across the sky? Look out of the window to find out more.

Where to place it: In the fridge.

 

Clue 5: Toothpaste mischief

The Clue: Is it just us, or has someone been playing with the toothpaste? Elves have to brush their teeth too, you know.

Where to place it: At a window

 

Clue 6: There's something magical about a good story

The clue: There's something magical about a good story. And sometimes magical clues can end up inside them too. Open a favourite book and you'll see!

Where to place it: Where they brush their teeth.

 

Clue 7: Fill your shoes

The clue: Did you know? In some countries Santa leaves presents in children's shoes. Check your pairs to find the next clue.

Where to place it: Inside a favourite book

 

Clue 8: Something's rumbling

The clue: All of these clues are making us hungry. Is there anything to help us where you eat your dinner?

Where to place it: In their shoe

 

Clue 9: Christmas countdown

The clue: How many sleeps is it until Christmas? Head to where you sleep to discover the answer.

Where to place it: Where they eat.

 

Clue 10: Santa's letter

The clue: Santa's Letter!

Where to place it: In their bed.
Pass the Present
You've probably heard of 'Pass the Parcel' – and this is a Christmas twist on the classic party game! Our elves love helping Santa get the perfect presents ready for everyone on his list. So we know a thing or two when it comes to presents!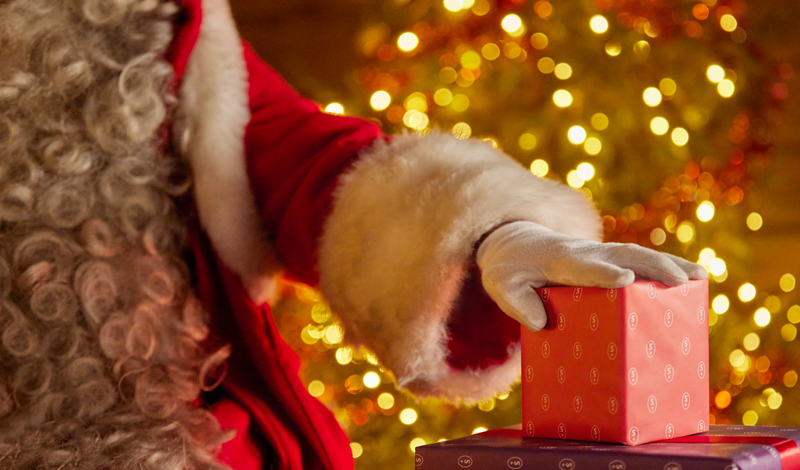 How it works

Seat the players in a circle and put on a favourite Christmas song. A grown-up needs to be able to pause and play the music. When the music plays, everyone passes the pre-prepared present around the circle.

When the music stops, the person holding the present can unwrap one layer. They should read out the clue and try to guess what surprise is waiting for them in the middle.
Preparation

Find a cardboard box and place the letter from Santa (in the red envelope within your pre-departure pack) inside. Then seal the box and wrap it with festive paper. Keep wrapping with multiple layers of contrasting Christmassy wrapping paper, and in-between each layer slip in one of our festive clues below.

Put clue 10 in the first layer you wrap, clue 9 in the second layer and so on. You can get creative with ribbon and sweets between the layers too!

Finally, tie a gift tag around the present and write on it: Where are we going this Christmas?
Santa's Clues

1. It's somewhere we've never been before.
2. It's a place where someone we know lives.
3. We'll need to travel there by plane.
4. Instead of saying 'Hi' they say 'Hei!'
5. It's very cold, so you'll need lots of warm clothes.
6. Some of their houses are made of ice and snow.
7. There are more reindeer than humans there!
8. They get letters from children all over the world.
9. An animal with a red nose calls it his home.
10. It's where Christmas is made each year.
A Magical Mixture
We know that kids have magic in their bones. This playful reveal is great for the littlest visitors to get the magic flowing. It's also a great way to get them thinking about all the things that make Christmas special for them.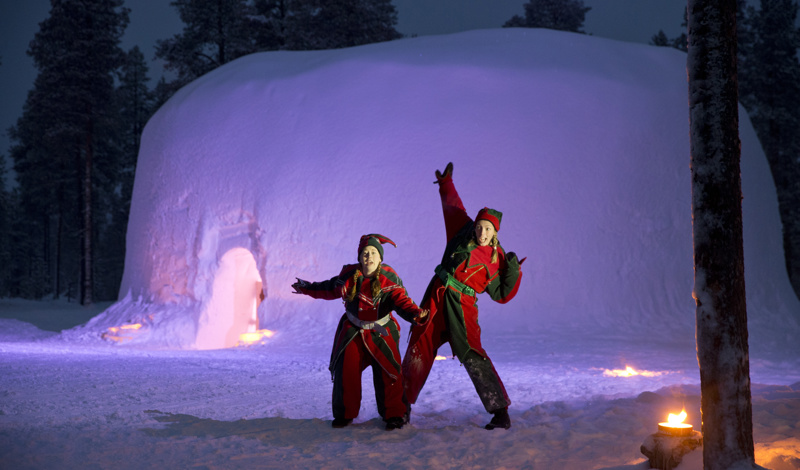 How it Works

The elf-to-be must locate all of the items on your pre-prepared list. You can set a time limit if you want to up the energy! Once everything has been ticked off the list, it must be put into the magical container.

Then, say the magic words: "I'm ready for a Christmas like no other".

Ask them to reach in and see if they can feel something at the bottom… their letter from Santa (in the red envelope within your pre-departure pack).
Preparation

Find a large box or container and place their letter from Santa at the bottom. Then cover the letter with tinsel so that it can't be seen.

Next, think of some things that mean Christmas to you all and hide them around your home – we have shared some of our favourites below.
Write these down in a list with the clue for their whereabouts.

 
Santa's Clues

Suggested Ingredients & Clues

• Wrapping paper: where we put the Christmas tree
• Wooly gloves: on the washing line
• A bauble: next to your toothbrush
• A mince pie: in the oven
• A stocking: in the sock drawer
• A candy cane: in your shoe
• And anything else that symbolises what Christmas means to you all
The Last-Minute Surprise
Some grown-ups like to leave the reveal until the last moment, for an intensely magical trip. Use your best acting skills to pretend that this is an ordinary week and get ready to blow them away. 
Before they know it, they'll be jetting off to visit Santa, the elves and the reindeer for the ultimate Christmas adventure.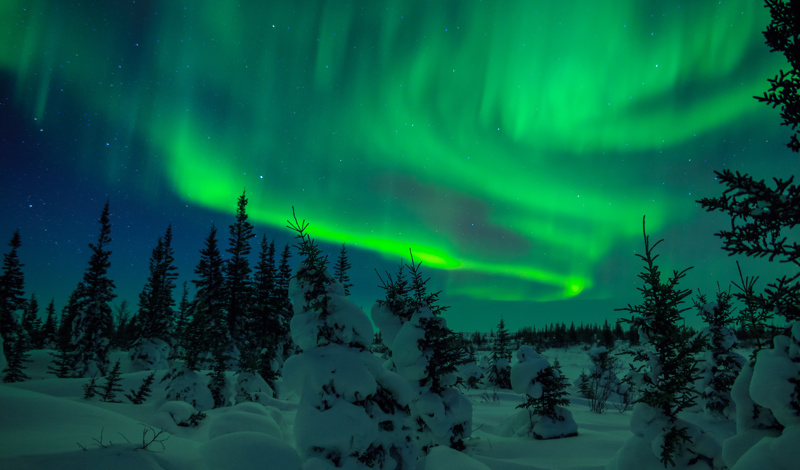 How it Works

Tell the kids that you're going on a trip and you need help packing. Give them a list of the last few items to find and place into their suitcase. When everything is located, ask them to zip up their suitcases and get ready to leave.

Next, create a distraction! Whilst the kids aren't there, slip their letter from Santa (in the red envelope within your pre-departure pack) into their suitcase.

When you're ready to leave – either the night before or before you leave for the airport – pretend that you've forgotten where you're going.

Can they open their suitcases and use their luggage to remind you? When they open it up, their letter from Santa will have magically appeared inside, revealing the destination! Now, it's time to head to the airport.
Preparation

Check our list of things to pack and write out the items for the kids to find around the house. Also, plan your distraction for slipping Santa's letter into their suitcases; perhaps the TV has been left on, or they need to switch off their bedroom light.

Don't forget – if you're revealing the trip late, make sure to leave time at the airport or in the hotel to write their letter back to Santa (you will also find these in your pre-departure pack).

If you prefer to pack without your little helpers, you can always start this activity from the point of asking the kids to zip their suitcases up.
Share your Excitement
Add some magic to your photos and share your special moments with us, by using our 'Join the Search' Instagram filter.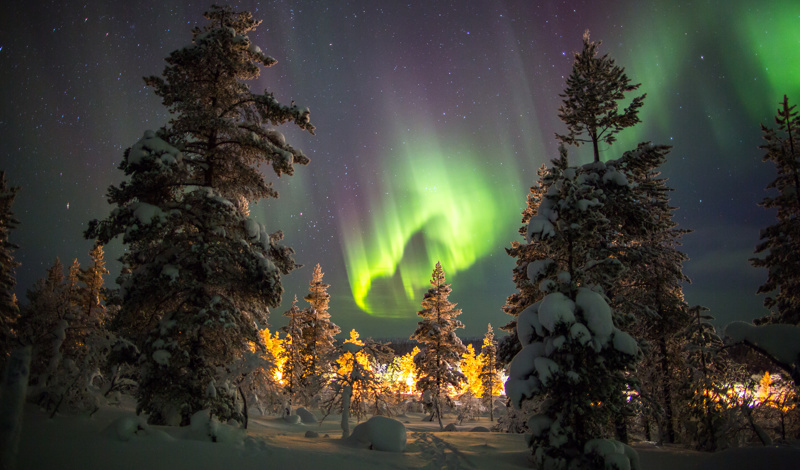 Discover our Santa's Lapland experiences
Experience the magic of Lapland, choose between four great hotels to sleep in before heading off to meet Santa and his elves. Revel in a Sleigh Barn show, a Festive Dinner, and see the elves perform in a magical igloo. Follow Santa's glow trail he's left behind by a snowmobile sleigh for your private meeting with Santa.
from £1169 per adult
With a bit of luxury sprinkled on top, sleep under the Northern Lights and enjoy a Wilderness Dinner experience. Whoosh around on a snowmobile safari and enjoy an extended husky sled ride at our exclusive activity centre. Travel by reindeer sleigh, following Santa's glow trail for your private meeting with Santa and his Aurora Elf.
from £1579 per adult
No one knows how to make
Christmas

more

magical
The Complete Lapland Package
Flights, transfers, half-board accommodation, a fun-filled activity trip and snowsuits are all included.
Snow Guarantee
Seeing Lapland in the snow is all part of the experience, so if we decide that there's not enough snow, you can change your travel dates, within the same season, or get a full refund.
The Perfect Location
A remote spot in the far north of Finland, 200km above the Arctic Circle among the snowy trees of Saariselkä.