10 Fun facts about Lapland
Heading off to Lapland this Christmas? You're in for some magical moments! Pull up a chair by the fireplace, pour yourself a cup of hot chocolate, and learn all about the wonders of Finnish Lapland.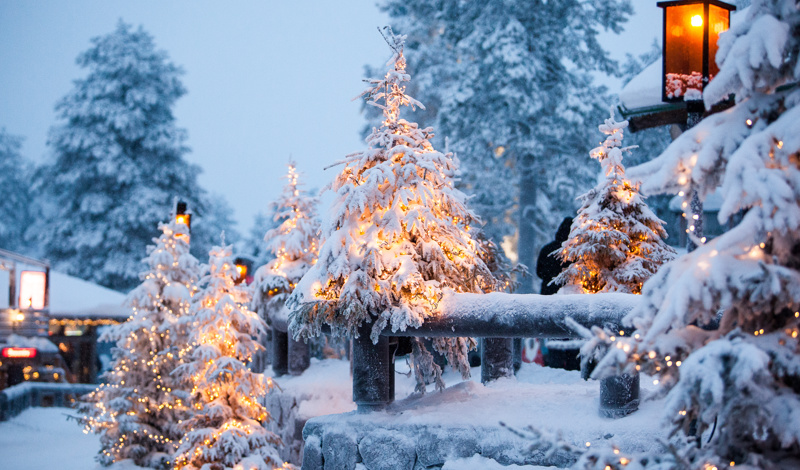 The magic of Lapland begins well before Christmas.
The first spark of magic is felt in the build-up of excitement as you prepare to embark on this once-in-a-lifetime adventure.
We want to share some of the things we love most about this otherworldly region, so you can get even more excited for your trip!
1. It's the perfect place for snowy activities
Lapland offers a Christmas experience like no other. The air will be crisp, the snow deep and there'll be plenty of snowy activities to keep you busy.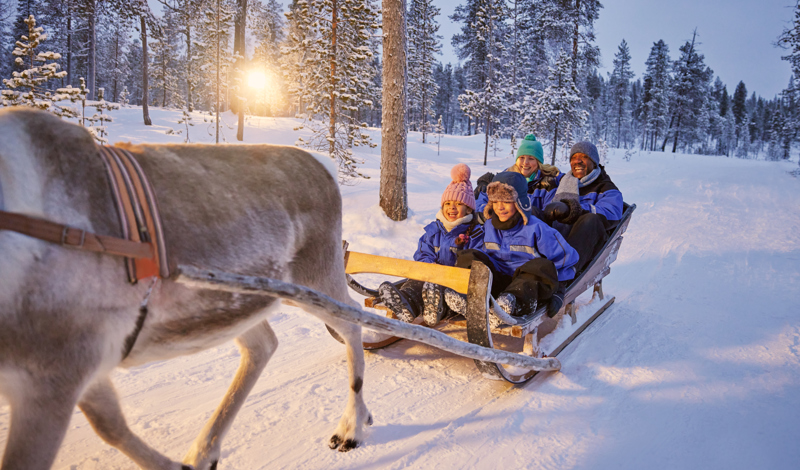 You can go snowmobiling, meet Santa and his reindeer, experience Sámi traditions or try hunting for the Northern Lights.
The fun and excitement will keep you going from dawn until dusk. You'll be immersed in a world of untamed nature, magic and wonder.
Discover more things to do in Lapland here.
2. When it snows, it pours
If you love Christmas as much as we do and want to enjoy the season surrounded by snow, then nothing says "Christmas" like a white Christmas. And the words "Lapland" and "Christmas" fit together like a fluffy snowball.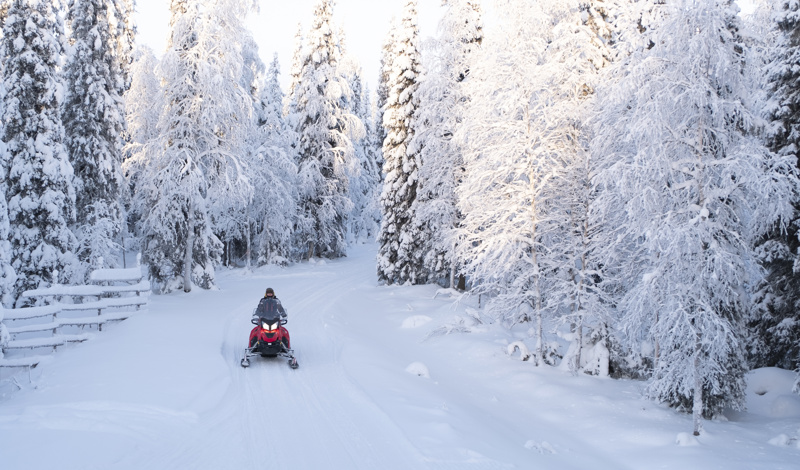 This magical land is known for its endless snow and ice, which blankets the region from November until late May. The average amount of snow per year is 200 days, but it can be much more than that!
Imagine yourself snuggled up, wrapped in the warmest of woollies. Outside, the snow is falling thick and fast and you can't wait to get out into it. Lapland is a wonderful place to visit when the snow falls in wintertime - the snow-topped scenery and bright winter sun make it one of the most beautiful regions in the world.
Discover what to pack for lapland here. We'll tell you exactly what to pack for lapland so that you can stay warm and cosy while exploring this magical land of snow and ice.
3. Lapland isn't a country, it's a region
Lapland lies in North Finland, and it's so big that it extends from the Arctic Circle to the borders of both Norway and Sweden!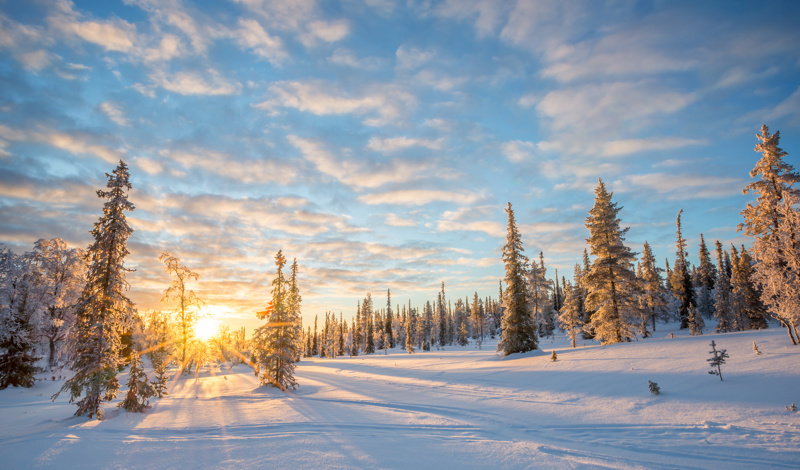 Lapland is a magical winter wilderness, unlike anything you've ever seen. It's an underpopulated area with stunningly beautiful sights you won't find anywhere else.
4. Reindeer Reign In Lapland!
Lapland is the land of reindeer. The human population is tiny, with just over 200,000 reindeer compared to 178k humans. The ratio makes it a little easier to spot one of those antlers in the wild!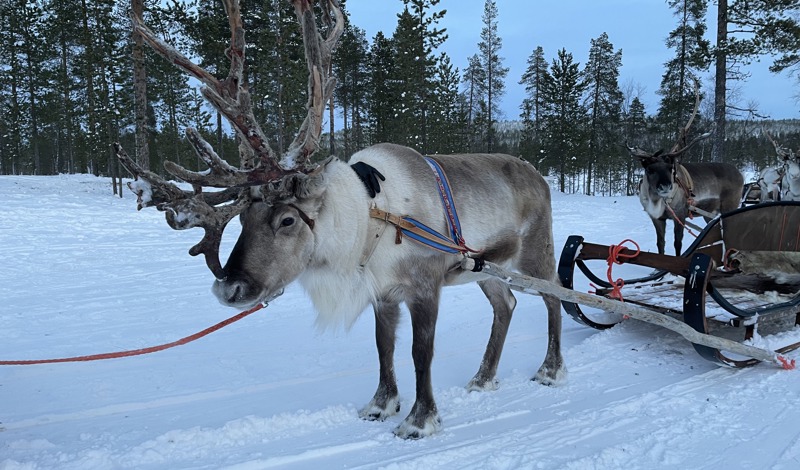 In Lapland, reindeer are as much a part of the culture as they are a part of the landscape. They've been roaming the fells and forests for centuries, grazing on grass and other plants that grow in the cold climate.
Reindeer are semi-domesticated herd animals, and they're also known as Santa Claus's most important helpers!
5. Lapland is Santa's home
The northern wilderness is the home of Santa and his elves. Here, snowflakes sparkle on the trees, and green lights dance across a starry sky. It's no wonder Santa calls Lapland home - it's where the magic began.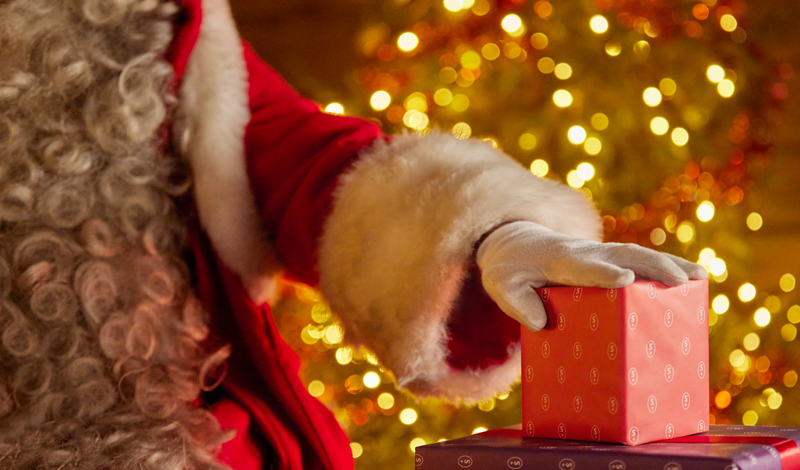 Santa has many secrets, but one of his best-kept is his magical cabin. Only by following the glow trail left by his sleigh can you hope to find it.
Nestled amongst the pine trees deep in the wilderness of Saariselkä, Santa's home is a humble abode. A cosy Finnish cabin fit with everything he needs for Christmas. He loves to spend his time here with his elves and reindeer companions - although there's always room for more!
6. It's also home to the Sámi
Lapland is home to the only indigenous people in Europe who, for at least 5000 years, have inhabited the Arctic. They're known as the Sámi, a native people of Finland. The amazing thing about them is that they still preserve their traditions, culture, and language.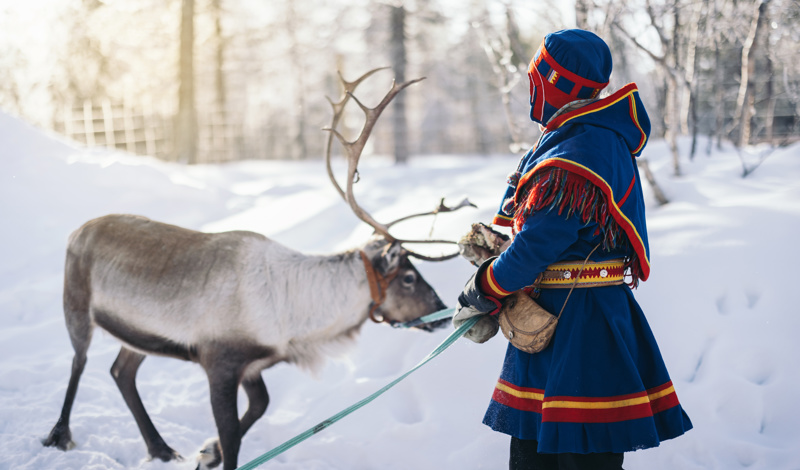 The Sámi people come from the region of Sápmi, which stretches across the northern parts of Norway, Sweden, Finland and the Kola peninsula in Russia. Their rich cultural heritage is reflected in their close connection to the land they live on. 
Their traditional way of life also relies heavily on reindeer herding. Reindeer have been a crucial part of their culture for centuries. Today, many Sámi still practice nomadic herding practices, moving with their herds as they look for fresh grazing pastures near rivers and lakes.
In fact, reindeer herding is such an important part of their culture that there is even a special university where students can learn how to best care for their animals!
7. The national dress is more than your average Christmas jumper
It's not just what you wear, but how you wear it. The national dress of Lapland's Sámi people - the gákti - is loaded with meaning. It contains clues about all aspects of their lives and is one of the most richly symbolic garments in the world.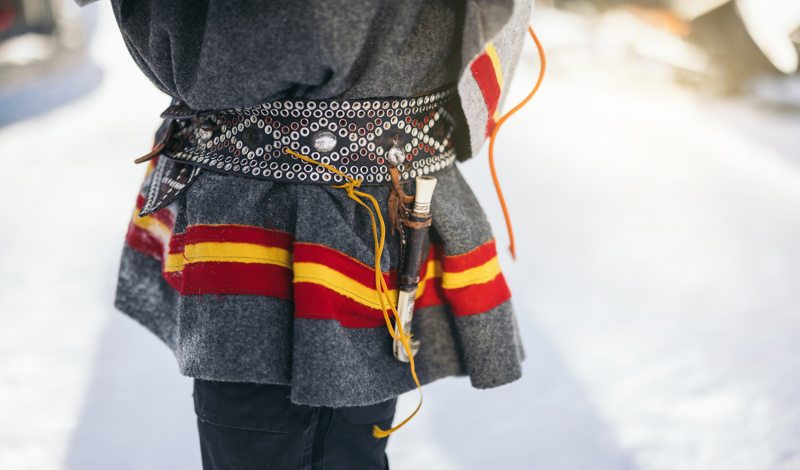 If you're looking to learn more about your Sámi friend, all you have to do is look at their gákti.
The colours and patterns of the gákti can tell you everything from where the wearer is from, to how many reindeer they own, to whether they're married or not!
8. It has the cleanest air in the world
The word Lapland is often associated with a place of wonder and magic, but did you know that in addition to being the home of Santa Claus (and his elves), Lapland – well, Northern Finland in general – actually has really clean air?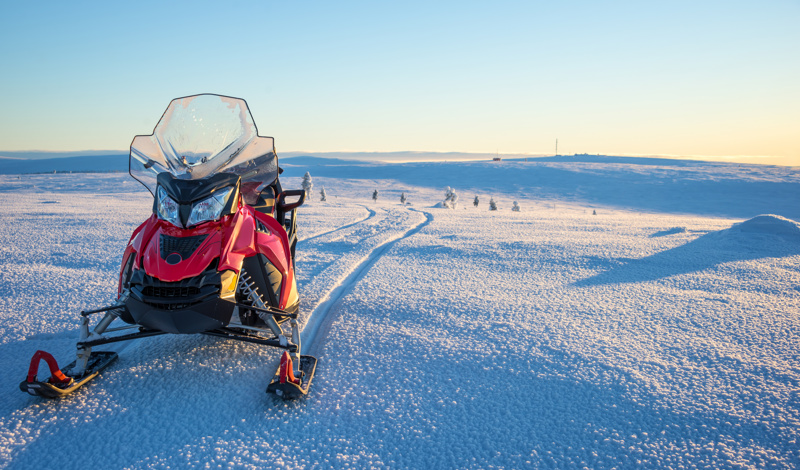 This beautiful part of Scandinavia has less pollution than any other place on Earth. Why? Mostly because it's so far north and there are few humans.
Combine this with the fact that the Finnish people have respect for nature and love spending time in the wilderness, and you have an amazing place to visit without harming your lungs or your health. Breathing the worlds cleanest air certainly has it's benefits.
9. It's the best place to view the Northern Lights
When it comes to seeing the Northern Lights, you can't beat Lapland. Here, in the land of endless skies and snow - where the Aurora appears with its alluring dance of light and colour - you can experience this magical display in its most stunning form.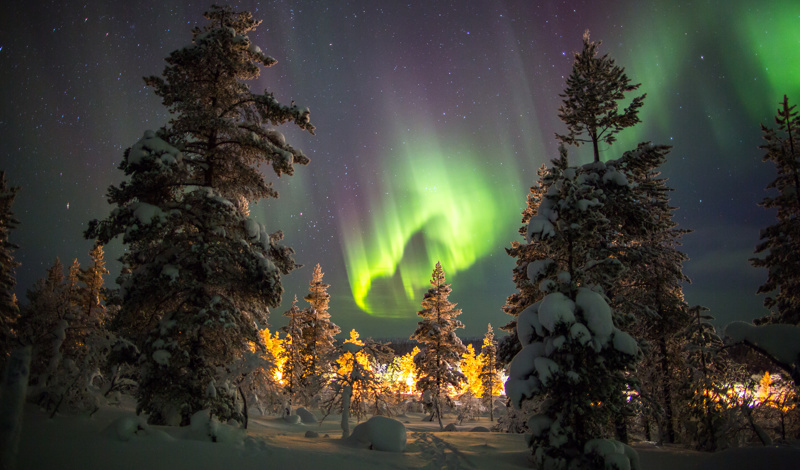 The northern lights are an incredible sight to behold. They can appear as streaks of green light, dancing across the sky, or they may take on various shapes and colours. The best conditions for viewing them are on clear, dark nights without cloud cover.
10. Lapland Has 8 Seasons
If you visit Lapland, you'd assume it only has one long, cold season of snow. Well, actually, it doesn't. But you'd be forgiven for thinking so. Lapland is a place that has more seasons than most people realise.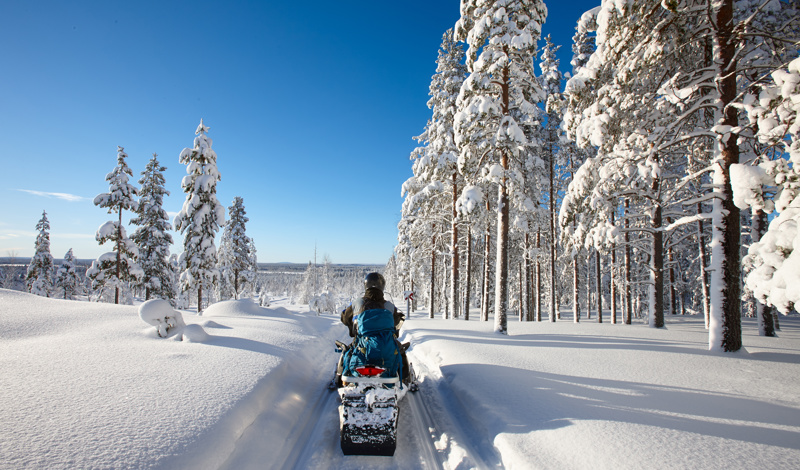 The local Sámi people have gone with 8 seasons to describe the changing conditions throughout the year. Along with spring, summer, autumn, and winter, they have broken the year down to include the transitional periods. For example, winter moving into spring and summer moving into autumn.
Why? This is due to the close tie between the Sami culture and reindeer herding. The 8 seasons of this cycle are directly related to the annual behavioural patterns of their reindeer.
We were a family of 6 aged from 73 to 5. We all had an absolutely fabulous magical and very active time.

The absolute delight of two little grandchildren meeting Santa in his log cabin in the enchanting woods was a lifelong highlight for us all.

We all had an absolutely fabulous time, my granddaughter was in heaven. The food was superb and everyone was brilliant. Thank you for such a wonderful experience.
Discover our Santa's Lapland experiences
Experience the magic of Lapland, choose between five great hotels to sleep in before heading off to meet Santa and his elves. Revel in a Sleigh Barn show, a Festive Dinner, and see the elves perform in a magical igloo. Follow Santa's glow trail he's left behind by a snowmobile sleigh for your private meeting with Santa.
from £1199 per adult
With a bit of luxury sprinkled on top, sleep under the Northern Lights and enjoy a Wilderness Dinner experience. Whoosh around on a snowmobile safari, step into Santa's Elves Workshop and enjoy an extended husky sled ride at our exclusive activity centre. Travel by reindeer sleigh, following Santa's glow trail for your private meeting with Santa and his Aurora Elf.
from £1889 per adult
No one knows how to make
Christmas

more

magical
The Complete Lapland Package
Flights, transfers, half-board accommodation, a fun-filled activity trip and snowsuits are all included.
Snow Guarantee
Seeing Lapland in the snow is all part of the experience, so if we decide that there's not enough snow, you can change your travel dates, within the same season, or get a full refund.
The Perfect Location
A remote spot in the far north of Finland, 200km above the Arctic Circle among the snowy trees of Saariselkä.